Golf Membership
Become a member at our club!
Our membership packages are designed to maximise your golfing experience. Whether you are a casual golfer or a serious competitor.
There are Competitions every week throughout the year:   The Gents, Seniors and Ladies' Sections all host their own competitions every week, and compete in matches and leagues with other clubs, in England and Wales.  There are also social competitions including role ups.  During the summer there are also Junior competitions.
Our Membership Year is 1st April – 31st March
Special Offers
New Year Membership:  This offer runs in January every year.  Here is how it works: Join in January for 15 months for the price of 12 months at the previous year's price. 
If Four or More of your friends want to join the club together, we can offer each of you a 25% discount.  Groups of 3 will get 15% discount.
Please note that this offer is not open to the following categories: Lifestyle, Junior or 3 Parks
Country Membership or Caravan Park Membership:  We offer special deals to members who live over 30 miles from the course or those who have a holiday home (caravan) in the locality and also live over 30 miles away.
Winter Membership: November – March
The aforementioned offers are all subject to conditions,
 only one offer will apply and will be at the discretion of the Management.
Competitions
There are weekly competitions for ladies and gentlemen. The Ladies' Section hosts its own competitions every Thursday throughout the year, along with numerous invitation and social events.
The Senior Section holds its own competitions every Tuesday throughout the year as well as playing friendly matches, home and away, with a number of other local golf clubs.
The Gentlemen's sections have weekly Saturday competitions and enter teams into inter-club tournaments.
Becoming a Member
New members at Llanymynech Golf Club go through a simple joining procedure. Once received by the Club, your application will go to the Club Secretary for processing.  Final approval to be passed by the Management Committee.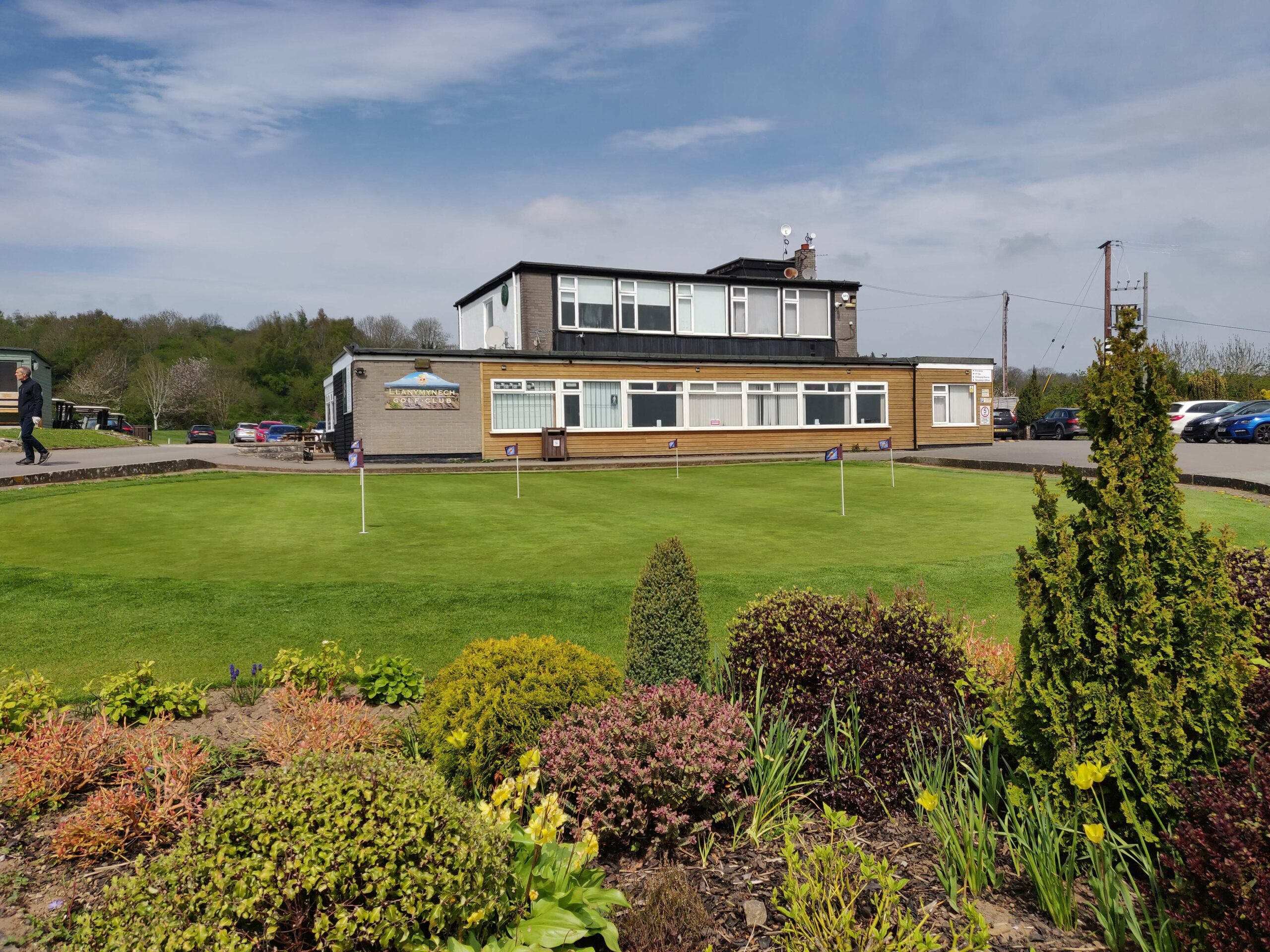 Benefits of Membership
ALL discounts are given at the Managements discretion.
DISCOUNTED FOOD AND DRINK
GUEST FEES FOR MEMBERS VISITORS NB This discount may not include all categories e.g. Lifestyle, Juniors or Social Members.
FREE ROUND for yourself and up to three guests (one round per annum) Make booking with the Pro-shop).
OPPORTUNITY TO RENT YOUR BUGGY ANNUALLY
NEW MEMBER SCHEME (NMS): A discount is awarded to existing Members over a *two year period when they introduce a new member to the club. The person being introduced must not have been a member in the previous two seasons and they must stay for a second year for the introducing member to qualify for the second discount.
NB This discount is given at the Managements discretion and may not include all categories e.g. Lifestyle, Juniors or Social Members.
*As at the 1st July 2020 the discount will be 30% over two years (15% for year one and 15% for year two if the person joining remains a member.)
COUNTY CARD: Allowing reduced Golf Fees at hundreds of golf clubs within the EGU. (This can be obtained by all members from the Pro Shop as soon as they are available.)
RECIPROCAL GOLF with other Golf Clubs listed on the web site (Not available to Lifestyle, Juniors or Social Members)
INSURANCE: When  you join you pay a levy to England Golf.  This gives you access to their support and resources via the website and App and includes Members Personal Liability Insurance.  www.englandgolf.org/member-personal-liability-insurance.  This Insurance does not cover you for theft of equipment and you are advised to check your own insurance cover.  
Private Buggy Insurance:  if you have your own buggy you will be required to have your own liability insurance and may be asked to provide proof of that insurance.  Also if you require a buggy (private or otherwise)  for medical reasons,  please let the Secretary know and if it is a hidden disability you may be asked to provide evidence in the form of a Doctor's note or equivalent.